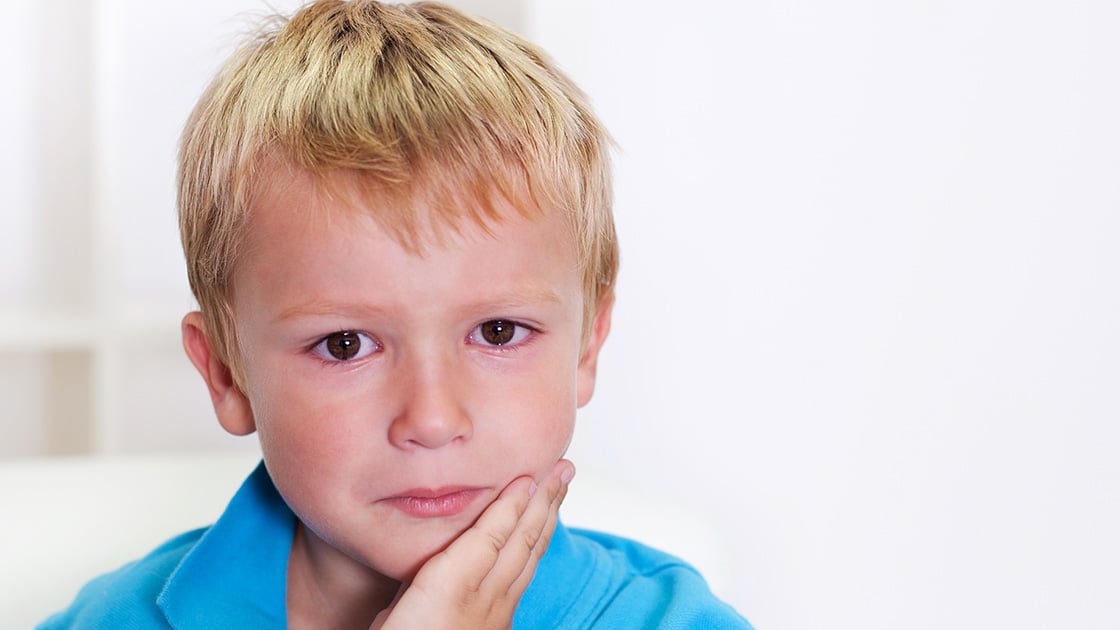 Pediatric Dental Care provides emergency dentistry in Memphis, TN.
Call our office Kirby Center Cover 901-363-8192 and White Station 901-560-4386 for urgent dental treatment.
During regular office hours, we will see you as soon as possible. After hours please follow our voicemail instructions and someone will return your call as soon as possible. If the emergency is life-threatening, call 911 or proceed to the nearest hospital emergency department. 
What is a Dental Emergency?
A dental emergency is an urgent dental situation that requires immediate attention. It could be a severe toothache, a knocked-out tooth, or an injury to the mouth. When it comes to a dental emergency, timing is of the essence, so be sure to contact us immediately. Prompt treatment could save your child's tooth.
Benefits of Emergency Dental Care
Getting immediate care for dental emergencies has significant benefits: 
Pain relief. If your child has a severe toothache or pain in their mouth, seeking emergency dental care can relieve their pain almost instantly. The dentist can numb the pain and then provide treatment that will eliminate the pain at the source.

 

Save the tooth. Seeking immediate treatment for a toothache, damaged tooth, or knocked out tooth may allow the tooth to be saved. Once too much time has passed the tooth may be unsavable.

 

Prevent the spread of infection. An infection in a tooth or the soft tissues of the mouth can spread quickly to other teeth and tissues. Prompt treatment can stop the infection from spreading.

 
How to Handle Dental Emergencies
Here are some common dental emergencies and how to handle them: 
Toothache. If your child complains of a toothache, rinse their mouth with warm water and inspect the teeth to be sure there is nothing caught between them. If the pain continues, use a cold compress to ease the pain. Do not apply heat or any kind of aspirin or topical pain reliever directly to the affected area, as this can cause damage to the gums. Children's pain relievers may be taken orally. Schedule an appointment immediately.
Knocked out tooth. In case of a knocked-out tooth, where the tooth is completely dislodged from the socket, handle it only by the crown and avoid touching the roots. Rinse the tooth in water (remember to plug the drain first) and place it in a cup of saliva or milk. If it is a permanent tooth you can attempt to place it back in the socket, but not if it is a baby tooth. Contact us immediately for instructions. The sooner we can provide treatment, the more likely we will be able to save the tooth.

 

Loose tooth. A baby tooth that is knocked loose rather than becoming loose on its own due to the natural shedding process, should receive treatment. If a permanent tooth has been knocked loose or out of place but is still attached, please call us immediately.

 

Chipped, cracked, or broken tooth. If your child has chipped or broken a piece off of their tooth, have them rinse their mouth with warm water, then use a cold compress to reduce swelling. Try to locate and save the tooth fragment that broke off. Call us immediately.

 

Object caught in teeth. If your child has something caught between their teeth, use dental floss to gently remove it. Never use a metal, plastic, or sharp tool to remove a stuck object. If you are unable to remove the item with dental floss, give us a call.
Injured lip, tongue, or cheek. If your child has bitten their lip or tongue or injured it severely enough to cause bleeding, clean the wound gently with water and use a cold compress (a cold, wet towel or washcloth pressed firmly against the area) to reduce or avoid swelling. Give us a call to help determine how serious the injury is and whether or not it needs treatment.

 

Broken jaw. An injury to the jaw can be serious. Contact us immediately, whether or not you suspect that the jaw may be broken. Apply ice to reduce swelling. We will see you as soon as possible or direct you to the nearest emergency room.

 
Preventing Dental Emergencies
Not all emergencies can be prevented, but the chances can be significantly reduced with a few tips. Use safety measures throughout your home to help children avoid accidents. Make sure you have the appropriate car seats in all vehicles and that they are installed properly. Insist that older children wear seat belts properly at all times when in the vehicle. Children who play sports should wear a protective mouthguard. We can create custom mouthguards for your children that are comfortable and effective at preventing dental injuries during sports.
Frequently Asked Questions About Dental Emergencies
Should a knocked-out baby tooth be put back in the socket?

No, a baby tooth should not be put back in place after being accidentally knocked out. It could cause damage to the permanent tooth beneath it or the socket. A space maintainer may be needed to hold the space until the permanent tooth is ready to come in.
How soon does a knocked-out tooth need treatment?

You only have about a 30-minute window for a knocked-out tooth to be put back in place before it's too late. Call us immediately and store the tooth in milk or saliva until you get to our office.
When does a dental emergency become life-threatening?

You should call 911 or go straight to the nearest hospital emergency department in the following cases: 
Uncontrollable bleeding.
Difficulty breathing.

 

Loss of consciousness.
How do I know if the situation is urgent enough to call?

If you have any questions about whether or not a situation is urgent, call us to be sure. We would rather have a false alarm than a patient whose tooth could have been saved if we had only had time to treat it.
In case of emergency, call our office Kirby Center Cover
901-363-8192
and White Station
901-560-4386
either during or after office hours.