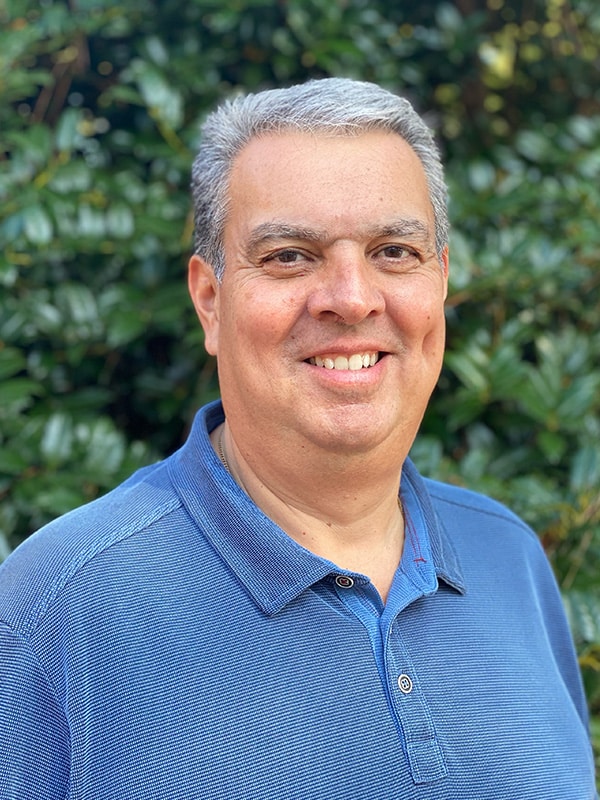 Dr. John Acosta (Dr. J) is a lifetime Memphian.  He, and his wife Terry, of 35+ years chose to start his pediatric dental practice here and raise their 2 boys in Memphis so that they could be close to family.  Family is one of the most important things in Dr. Acosta's life and because of this, it is one of the primary reasons that he felt the calling to become a pediatric dentist.  Dr. Acosta's uncle, who was a huge influence in his life, was one of the first pediatric dentists in Memphis.  Dr. Acosta did not start on that path.  Dr. Acosta has always been an artist and graduated from college with a degree in biomedical illustration.  At that same time, Dr. Acosta worked as a ramp agent at FedEx and soon became a manager in the hub.  It was at this time he realized that he would like to follow the same path as his uncle and pursue becoming a pediatric dentist.  
Board certified and specialty trained in the full spectrum of pediatric dentistry Dr. Acosta has extensive experience in the treatment of children.  For the last 25+ years he has served the children of Memphis and the surrounding communities.  Dr. Acosta would like you to know that he understands that you are entrusting him with your most precious thing in life, your child, and he looks forward to partnering with you in their care for many years.
Education and Residency
Dr. Acosta received a Bachelors of Professional Science from Memphis State University (now University of Memphis).  He went on to attend dental school at the University of Tennessee and was accepted to specialize in Pediatric Dentistry at the University of Tennessee where he did his two year residency.
Associations
Dr. Acosta is a diplomate and fellow of the American Board of Pediatric Dentistry.  He is a member of the American Dental Association, Tennessee Dental Association, Memphis Dental Society, American Academy of Pediatric Dentistry, Southeastern Society of Pediatric Dentistry, and the Tennessee Society of Pediatric Dentistry.  
Interests

When Dr. Acosta isn't taking care of kids, he enjoys spending time with his wife, his children, his grandchildren and his extended family.  He especially loves skiing with family and friends in the winter and watersports with them in the summer.  Dr. Acosta loves to fish when given the opportunity.  Dr. Acosta and his wife Terry are long time members of St. Louis church which is also an important part of his family's life.