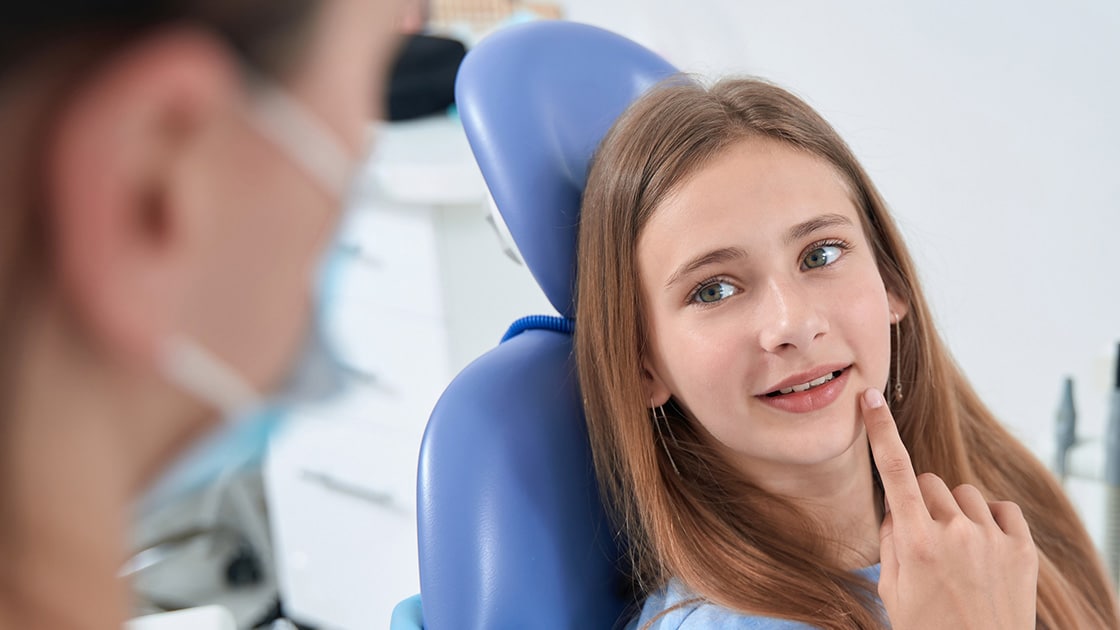 Pediatric Dental Care partners with parents to provide pediatric sedation dentistry in Memphis, Tennessee. Call our office Kirby Center Cover
901-363-8192
and White Station
901-560-4386
today to schedule or
request an appointment
.
What is Pediatric Sedation Dentistry?
Pediatric sedation dentistry is the use of medically induced relaxation techniques to make dental procedures easier to tolerate for children. Sedation can be administered depending on the needs of the child and the type of procedure required. 
Benefits of Sedation Dentistry for Children
Children can benefit from sedation dentistry in a variety of ways: 
Reduces stress. When children are anxious or fearful of receiving dental care, it puts a great deal of stress on the child as well as the parent. Sedation can help reduce stress for everyone involved.

 

Prevent the development of dental anxiety. Adults with dental anxiety can usually trace their fear back to a single negative experience at the dentist when they were a child. Sedation can help prevent children from developing dental anxiety and carrying it into adulthood.

 

Helps children with special needs. Children with special needs can have a difficult time getting the dental care they need. Sedation can make the experience easier from basic cleanings to complex procedures.

 
Types of Sedation We Provide
We offer the following types of sedation for children: 
Nitrous oxide. Nitrous oxide is a gas that is inhaled through a mask worn over the nose. It provides a calming effect in just a few seconds of breathing it. It wears off just as quickly when the procedure is done.

 

Conscious oral sedation. An oral sedative can be taken in pill or liquid form prior to arriving at the dental office. It can help the child feel relaxed, but they will be awake for the procedure.

 

In-office general anesthesia.

 

General anesthesia is used for more complicated cases in which a child's dental anxiety is greater than what oral sedation will help.

 

We have an anesthesiologist on our team that can provide this care for your child.

 

This is a deeper form of sedation and your child will be asleep throughout the procedure.
Hospital general anesthesia.To meet the needs of some patients with more complex procedures or their more complex medical concerns, our doctors are on staff at Lebonheur Children's Hospital to provide these service when needed.
To learn more about sedation options, please contact us. 
Is Your Child a Good Candidate for Sedation Dentistry?
If your child is severely anxious or fearful when it comes to receiving dental care, sedation dentistry can help. Children with special needs can also benefit from sedation, preventing unnecessary stress. A complete medical history can ensure that sedation is a safe option for your child.  Your pediatric dentist will guide you through this process.
Frequently Asked Questions

Is sedation safe for children?

All of the sedation options we provide are safe for children. We get a complete medical history  to be sure that sedation is a safe option for each patient. This also helps us determine which sedation option would be most effective. 
How long does it take for sedation to wear off?
Nitrous oxide wears off in just a few seconds or minutes after breathing regular air. Children can resume normal daily activities immediately following their appointment. Oral sedatives take a few hours to wear off, so it is best for children to rest at home afterward. In-office IV sedation and general anesthesia wear off in a few hours also and it is also best for your child to rest at home afterward. 
Does sedation put the child to sleep?
The child will remain conscious for nitrous oxide and oral sedation. For in-office IV sedation and general anesthesia, the child will be unconscious, which is not the same as being asleep. Sleep is a natural state the body enters when it is tired. General anesthesia achieves unconsciousness, which is controlled by medication.
How should we prepare for sedation dentistry?
Preparation depends on the type of sedation being used. Your pediatric dentist will provide you with instructions to prepare for your child's procedure.