How We Partner with Parents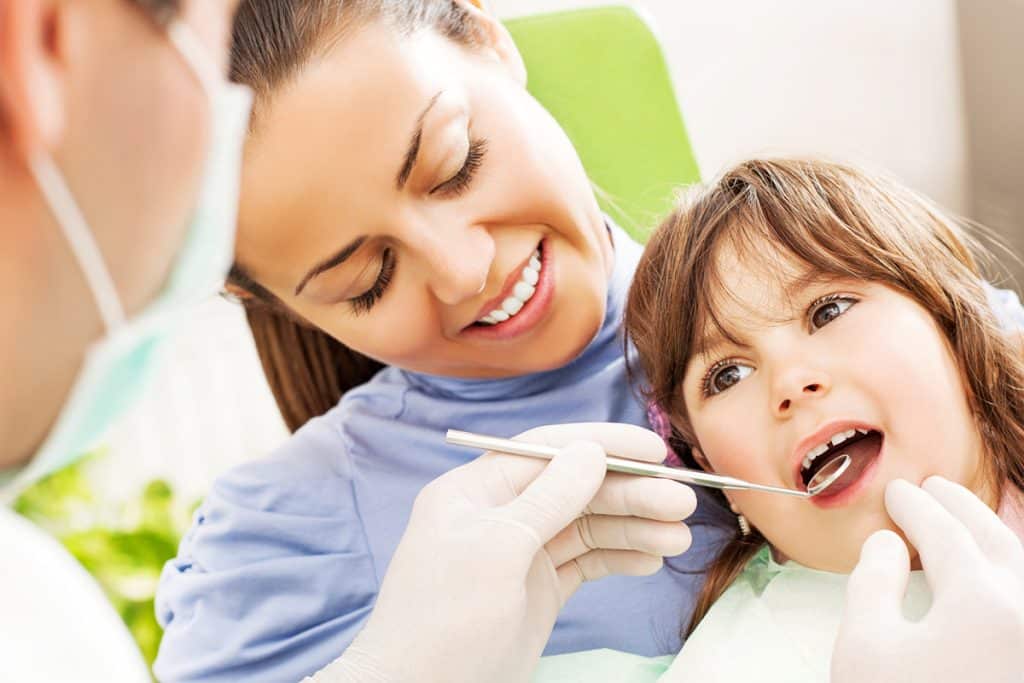 In pediatric dentistry, patients and parents are equally important. While your child is always the primary focus, we include parents in every aspect of their dental care. When parents play an active role in their child's dental care, it promotes healthy habits and increases the chances that children will develop and maintain lifelong dental and oral health. 
We carry out our philosophy of partnering with parents in a variety of ways. 
Parents Stay With Their Children at All Times 
We believe it is in the best interest of the child and the parent for you to stay together throughout the dental appointment. You'll never have to sit nervously in the waiting room while we lead your child off to receive dental care in a separate room. This helps both children and parents feel more comfortable, especially for our youngest patients. A parent can offer reassurance to an anxious child while they receive dental care. Babies and toddlers often sit on a parent's lap while receiving care. We even invite parents into the operatory during dental procedures like fillings, extractions, and all other types of treatment. 
Parents Teach Good Oral Hygiene Habits 
Parents are a child's first teachers in all things, including dental self-care. By teaching and modeling proper brushing and flossing habits, your child will learn the importance of taking care of their teeth and how to do so correctly. We partner with parents to educate you and your children on good oral hygiene techniques and how to keep your teeth and mouth healthy. You only get one set of permanent teeth to last for your lifetime. It's up to you to take care of them so that they last. The responsibility of dental hygiene starts with parents and gradually transfers to the child as they grow and mature, eventually taking ownership of their own dental health. 
Providing a Better Understanding of Dental Care 
One of the biggest benefits of partnering with parents is that we can better explain dental problems and the procedures required to correct them. We can use X-rays and other images to show cavities, places where plaque forms, and spots that are getting missed by brushing and flossing. We can point out orthodontic issues that may need to be addressed or other potential dental or oral health concerns. Any treatment or procedure we recommend can be carefully explained to both children and parents so that everyone understands what needs to be done. 
Establishing a Positive View of Dentistry 
Parents play an important role in helping children establish a positive view of going to the dentist. We have seen both positive and negative effects of parents' influence on children's opinions regarding dental care, and those opinions can become ingrained. If parents have a good attitude, children are more likely to develop the same good attitude. If parents are negative or use the dentist as a threat to get them to brush their teeth, it can have the opposite effect. When you talk to your child about going to the dentist, don't talk about pain or anything that conjures fear. Use positive words to reassure your child that the dentist is there to help. 
Why Choose Pediatric Dental Care?
If the way we partner with parents sounds good to you, we welcome your children as new patients to our practice. Our doctors and staff establish a good rapport with children and their parents in order to build a solid foundation for a lifetime of dental health. 
To learn more, call 901-363-8192 today to schedule or request an appointment. 
Recent Posts
Contact Us
Pediatric Dental Care of Memphis
6611 Kirby Center Cove
Memphis, TN 38115
717 S White Station Rd #7
Memphis, TN 38117