Preventing Cavities in Your Childs Mouth: An Important Lesson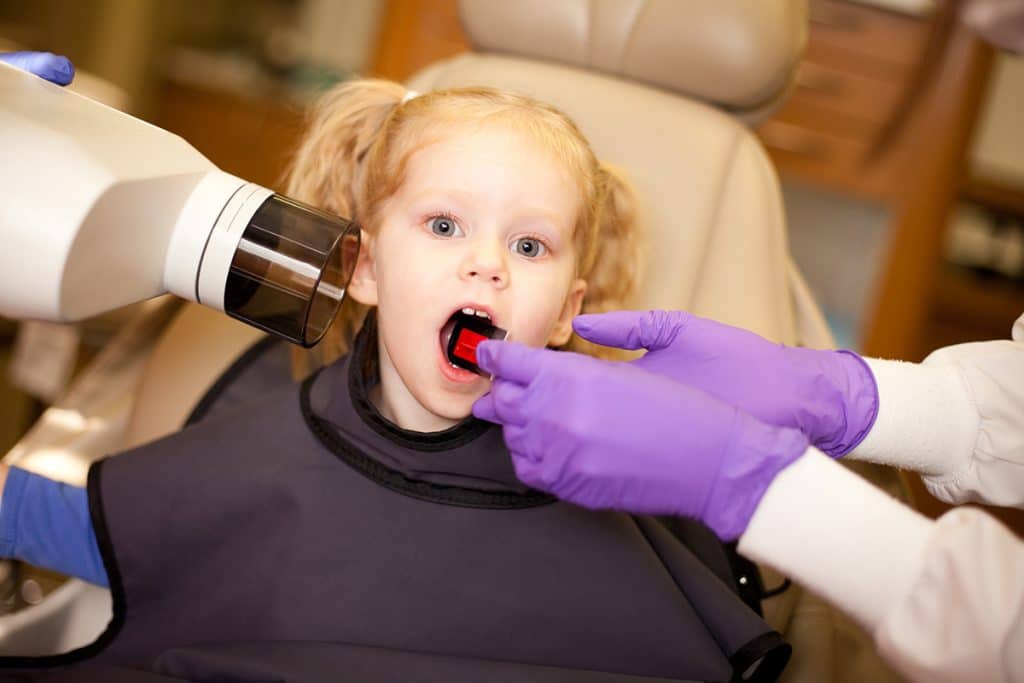 Without the proper prevention techniques, it can be tough to keep a mouth free from cavities. But, since you want to give your child the best opportunity for good oral health, it is important to start taking preventative measures as soon as possible. 
Here is everything you need to know about preventing cavities in your child's mouth. 
What Are Cavities?
When plaque builds up, the bacteria found within it can begin to eat away at the enamel. Over time, they work their way through the outer layers of the tooth, causing damage to the enamel and leaving little holes behind. This is known as a cavity. 
Enamel does not grow back. Therefore, once it has been eaten away by bacteria, the little openings can put the tooth at risk. To stop more damage from occurring, this requires the attention of a dentist.
Signs Your Child May Have a Cavity
It is not always possible to tell whether or not your child has a cavity. Nonetheless, there are a few signs you can look out for, such as: 
Sensitivity to temperatures and sweets

Toothache

Stains, such as a white spot or darkening of the tooth

Hole in the tooth

Pain while chewing
Keep in mind that some kids may have a cavity and not show any signs at all. 
How Can You Prevent Cavities in Your Child's Mouth? 
Cavities mean that tooth decay has invaded your child's mouth and can cause pain and all types of unwanted symptoms. Here are a few steps you can take to help your child avoid cavities and maintain a healthy mouth. 
Develop a Good Oral Hygiene Routine
Since cavities form due to the buildup of plaque on the teeth, it is important to keep them free and clear by maintaining a good oral hygiene routine. 
Teach your child how to do this by engaging them in the process. For instance, allow them to pick out an age-appropriate toothbrush and toothpaste. Make brushing and flossing fun with music, timer videos, or doing it together. 
While you may have to adjust this oral hygiene routine based on age, the goal is to have your child brushing their teeth twice per day and flossing once. 
Instilling these good habits early can set your child up for success in reducing the risk of cavities. 
Visit the Dentist for Routine Cleanings
In addition to home care, visits to the dentist need to be routine, as well.  According to the American Academy of Pediatric Dentists (AAPD), kids should have their teeth professionally cleaned every 6 months.
These visits not only ensure that the teeth are cleaned thoroughly and that all plaque is removed, but they also give the dentist an opportunity to do an examination. Any areas of concern can be addressed before they progress — including cavities. 
Talk to your dentist about the benefits of fluoride treatments and dental sealants. These are two preventative measures that can help protect your child's teeth from cavities. Fluoride makes your enamel stronger so that it is harder for plaque to break through and dental sealants put a layer of protection against the teeth.  
Limit Sugary Foods
Kids will be kids and they are bound to eat sugary treats and candy quite often. These, as well as carbs and starches, are not good for the teeth and can increase one's risk of cavities.
Making an effort to limit these types of foods as much as possible can help prevent the formation of cavities. Teach your child that these foods can contribute to plaque buildup and that brushing their teeth or rinsing their mouth after consuming them is always a wise idea. 
Learn More About Cavity Prevention
Protect your child's teeth from cavities with the help of our team at Pediatric Dental Care of Memphis.  We offer many preventative dentistry services to boost your child's oral health. 
Contact us today at one of our two convenient locations. Or, request an appointment online.
Recent Posts
Contact Us
Pediatric Dental Care of Memphis
6611 Kirby Center Cove
Memphis, TN 38115
717 S White Station Rd #7
Memphis, TN 38117